We've rounded up our favorite 25 Luscious Raspberry Desserts featuring luscious raspberry recipes we crave! Raspberries are bursting with so much sweet, tart and bold juicy flavor, how can we resist?!
As much as we love popping them into our mouths by themselves, we also love adding them to our favorite desserts to really show how gorgeous and flavorful they are! Their beautiful ruby red color is so pretty when displayed into no bake desserts as well as brownies, cakes, pies, pastries, cookies and more!
This roundup is wonderful for spring and summer, as well as all year long! Also perfect for special holidays and when you're craving something raspberry filled like these Super Healthy Raspberry Oatmeal Bars.
For more fruity desserts, check out my delectable roundups for strawberry peach and blueberry desserts too!
These raspberry and white chocolate blondies are a guaranteed favorite! This raspberry blondies recipe is full of white chocolate chunks and melted white chocolate, and topped with white chocolate ganache.

2. Lemon Raspberry Crumb Cake @ The Baking ChocolaTess
You are gonna love this gorgeous Lemon Raspberry Crumb Cake! This easy go-to breakfast coffee cake is beyond delicious with a combo of tangy lemon and raspberry flavor bursting in every bite with the perfect crumble on top. This moist and buttery zingy cake is simple with crumble topping is guaranteed to make every morning brighter! Perfect with a cup of coffee or tea.
This heavenly, no-bake raspberry lasagna dessert is a snap to put together and is absolutely delicious. A refreshing and lemony crust is topped with a layer of a tart, lemon cream cheese and pudding mixture. Add sweet, delicate raspberries, jello and fluffy Cool Whip on top and you have the dessert of your dreams.
Here's an easy 3 ingredient fluffy whipped raspberry mousse dessert you can have in approximately 5 minutes from start to finish! Such a great summer dessert featuring delicious, lush raspberries in a fluffy delectable mousse! Can make it Keto or not! YUM! It's one of our faves for our raspberry roundup of desserts!
Raspberry Meltaway Cookies just melt in your mouth! Perfect topped with a simple almond glaze swirled with raspberry jam.
This Raspberry Vanilla Custard Pudding Pie is so amazingly delicious and delightful. It features a rich and creamy vanilla custard pudding layered with a luscious sweet and tangy raspberry pie filling all transferred to a pre-baked pastry crust.
Perfect for any day of the year. Who wants to dig in?
Chocolate truffles have always been my favorite but this raspberry filling is the best! Give them a try!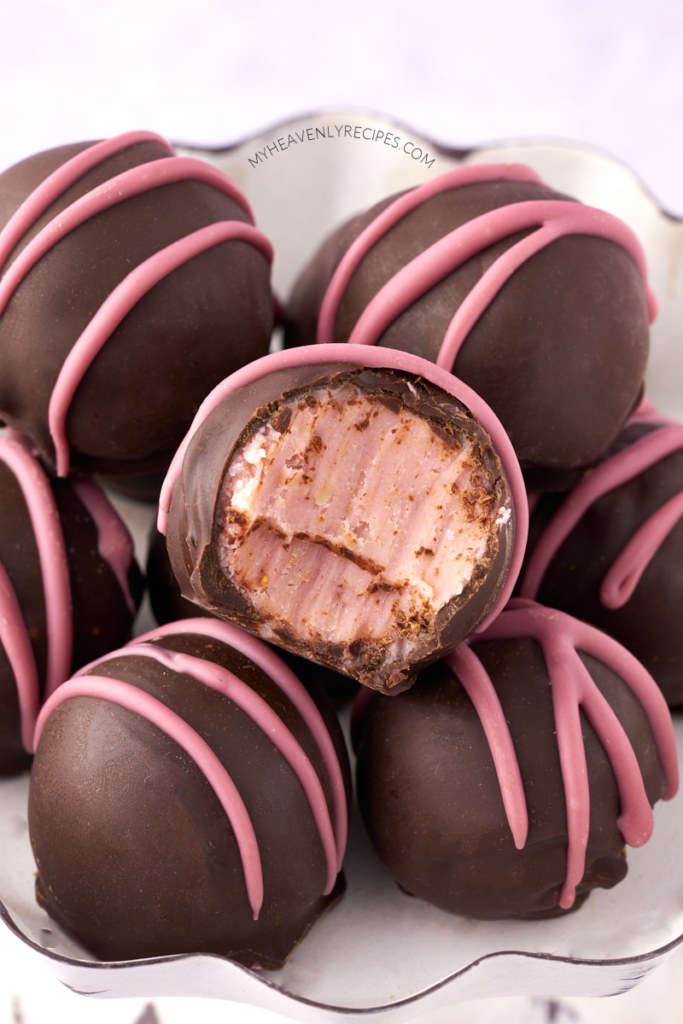 This Raspberry Zinger Poke Cake will be the talk of every potluck, family reunion, and cookout this summer! Definitely amazing raspberry recipe in our raspberry roundup of desserts!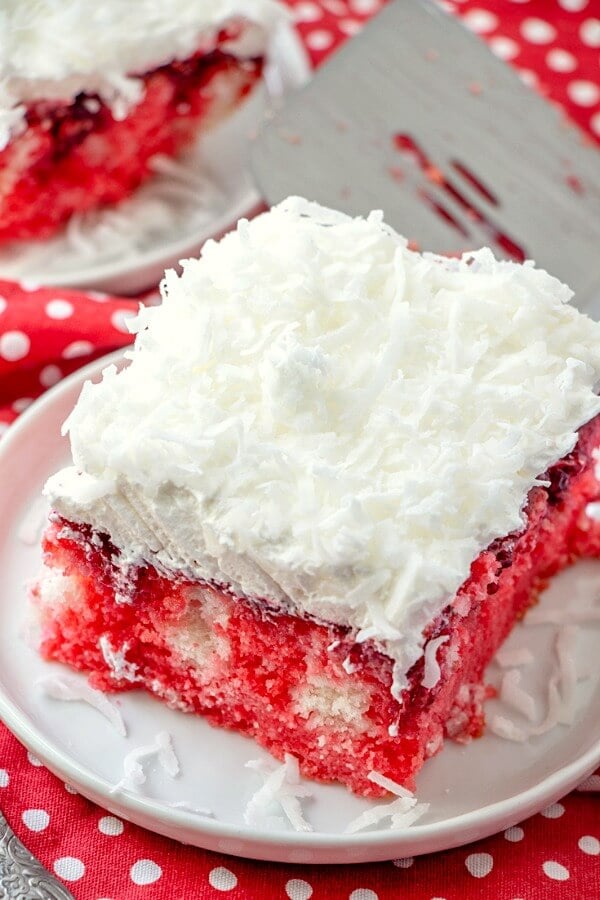 Hey now! Raspberries and chocolate together are one of the best combos together! These Razzly-Dazzly Raspberry Brownies revel rich, dark and chewy brownies with crackled tops and lots of fresh, robust raspberry flavor bursting with each bite.
10. Razzleberry Pie @ Dessert Now Dinner Later
Homemade Razzleberry Pie tastes like Marie Callender's, but better! With raspberries and blackberries, plus apples, making this a true copycat recipe. Use fresh or frozen berries in this delicious fruit pie with a flaky pastry crust!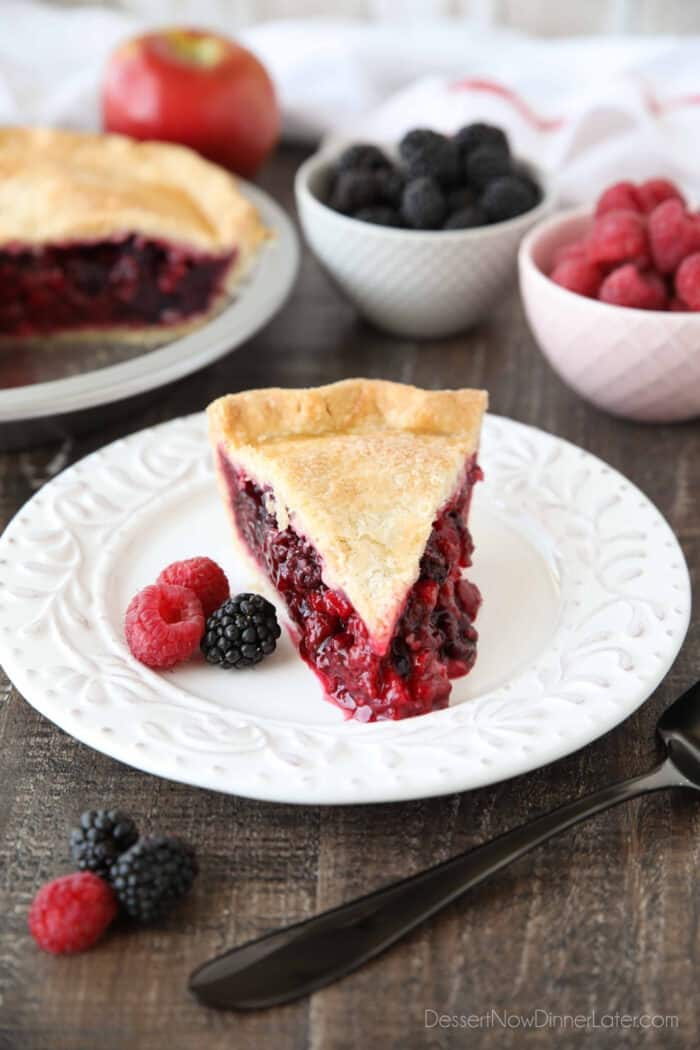 Raspberry Muffins are super moist with a burst of sweetness in every bite. This easy-to-make recipe is ready in just 30 minutes and perfect for breakfast or dessert.
The most delicious raspberry cheesecake ever!! My rich and creamy white chocolate raspberry cheesecake is what dessert dreams are made of it! This velvety cheesecake is made with a simple graham cracker crust and a creamy white chocolate cheesecake batter dotted with whole raspberries! To garnish the top and to add even more incredible flavor, I top this berry cheesecake with tart raspberry sauce and more berries!
Guys! This dreamy, creamy lemon pudding pie is deliciously sweet with a yummy punch of tartness and has a completely utterly delicious buttery, lemon cookie crust with a layer of fruity raspberry jam on top. Then, the pie is topped with with plush, ripe red raspberries with fluffy whipped cream and a layering of lemon cookie crumbles.

Four beautiful layers of cake, mousse, and cream come together to deliver an impressive looking, and tasting dessert that you will love sharing. These light, fluffy, and sophisticated individual cakes are perfect for a romantic dinner for two or to serve to the kids for a festively fun treat. Perfect in our raspberry roundup of desserts!
Here's a wonderful, lush cinnamon-swirled coffee cake bursting with fresh, juicy raspberries and drizzled with a delicious cream glaze. This Raspberry Cinnamon Swirl Coffee Cake is perfect for weekends, especially when you have fresh raspberries on hand!
White Chocolate Raspberry Cheesecake Bars are lush and decadent with a rich and creamy, white chocolate cheesecake filling and a fresh raspberry swirl. Super easy to make recipe and perfect for any occasion!
Chocolate Raspberry Bundt Cake is an intense chocolate cake with a surprise raspberry filling and a hint of raspberry liquor in every bite. Covered in a Chocolate Chambord Glaze and simply garnished with fresh raspberries, I love how elegant this cake looks with barely any effort.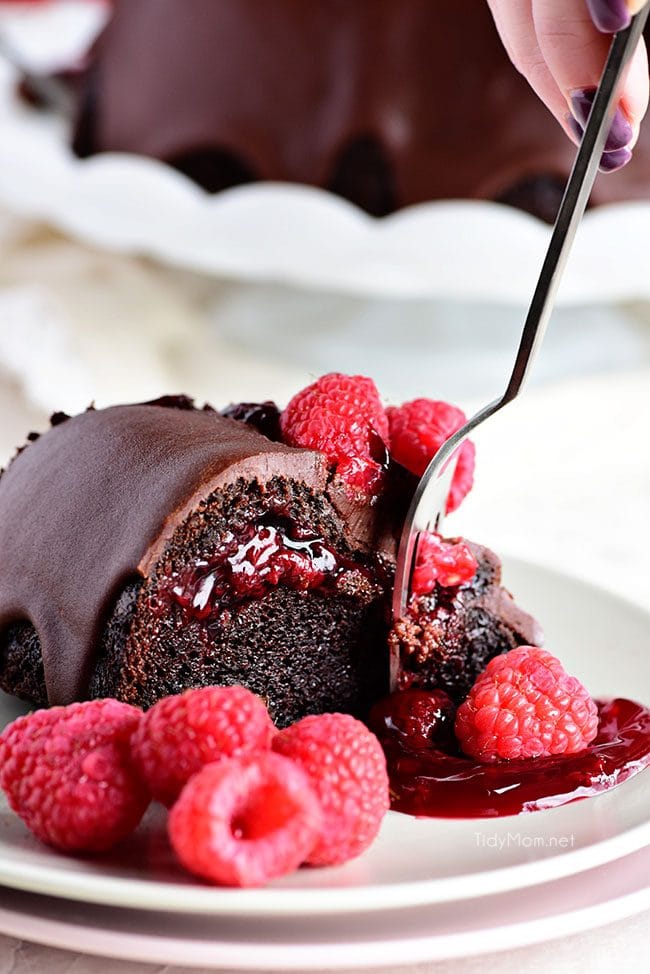 Raspberry Cheesecake Danish Recipe is a Puff Pastry braid filled with a cheesecake filling and raspberries. This Puff Pastry Recipe is easy to make and tastes wonderful! You may love this So Easy Cream Cheese Puff Pastry Danish Recipe as well!

Soft raspberry lemon cookies with a sweet lemon glaze. The bright fruity flavors mixed with the buttery cookie base are a match made in heaven!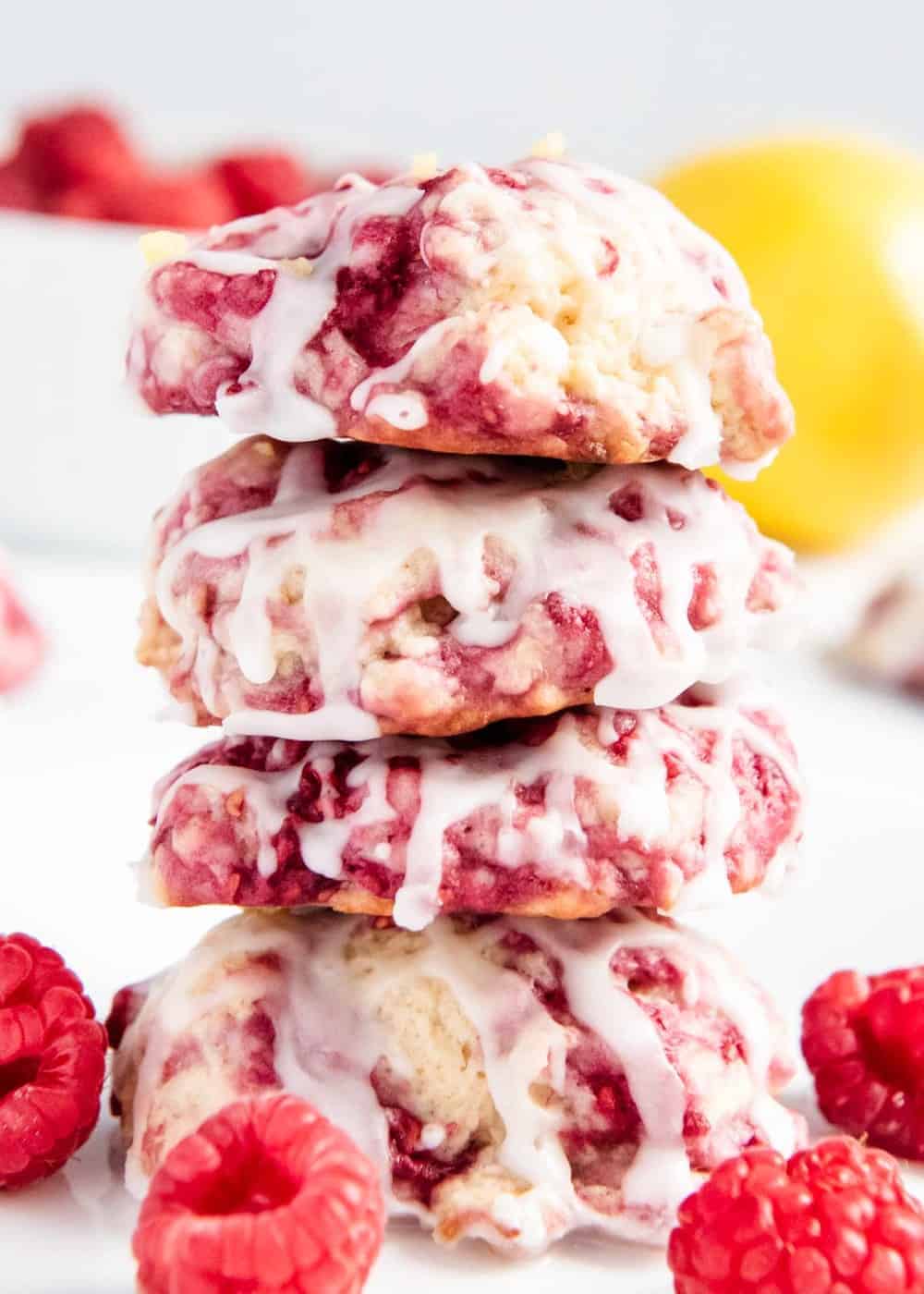 Raspberry Almond Bars are so rich and decadent. They're a great dessert for office or holiday parties. The almond extract in the cookie dough and the almonds on top give a wonderful flavor to Raspberry Almond Bars.
Raspberry Cream Jello Poke Cake is super moist, fruity and luscious-amazing! We can't stop obsessing how yummy and beautiful it looks with the raspberry jello drizzles inside of the cake. Voila...dreamy Poke Cake exploding with raspberry flavor!
These delicious little raspberry cream cheese bites are filled with a cheesecake like filling and a delicious homemade raspberry sauce. Made with fresh raspberries, these are the perfect little treat the family will definitely enjoy and will soon become a favorite with your family too!
This white chocolate raspberry cake features sweet white chocolate cake layers, a tart raspberry filling, and plenty of white chocolate buttercream. Just try to stop at one slice!
Skillet Berry Cobbler - perfect classic berry cobbler in a cast iron skillet and one of our favorite comforting raspberry dessert recipes!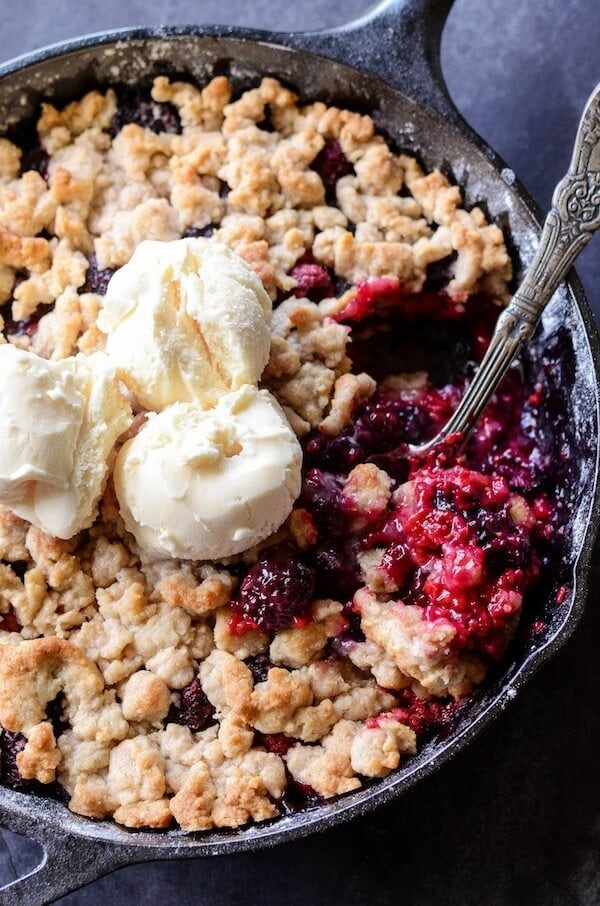 There are almost more raspberries than bread in my recipe for the BEST RASPBERRY BREAD!! You'll want to make it over and over because it's super soft and just bursting with juicy berries!!
Hope you enjoyed our 25 Luscious Raspberry Dessert roundup of our favorite raspberry recipes! What's your favorite raspberry dessert recipes?
More Delish Roundups!!
You may love this Easy Caramel Apple Galette for apple lover, this So Easy Cream Cheese Puff Pastry Danish Recipe and these easy 3 No Bake Mousses!!